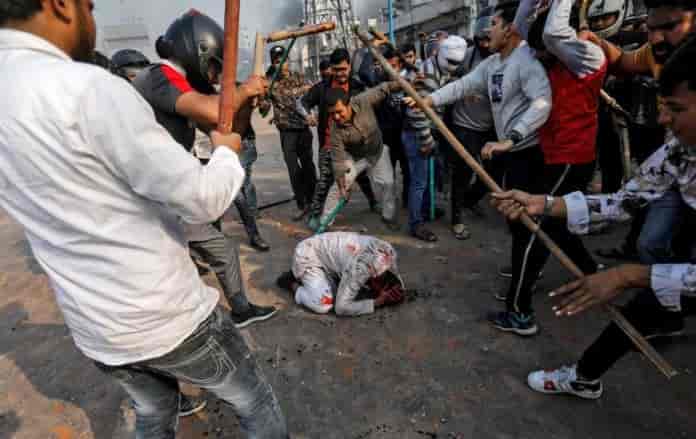 ---
The Islamic Republic of Iran has said that the country is anxiously following the news coming from India where communal violence has killed over 40 people.
Iranian Foreign Ministry Spokesman Abbas Mousavi expressed deep sorrow over the recent violence against Muslims in the Indian capital that was the worst since 1984.
"Iran is anxiously following the news coming from India," Mousavi was quoted as saying by Tasnim News during a video press conference in Tehran on Monday.
"We are very sorry and deeply saddened for the incidents that have happened," he said, adding, "We consider India a country of religious tolerance."
"The news we hear is very worrying," the spokesman said, expressing hope that the anti-Muslim violence in India will end as soon as possible.
Violence erupted in the Indian capital last Monday, leading to a three-day-long rampage, with Hindu mobs attacking Muslim homes, shops and mosques.
The attacks were carried out on protesters, who have been rallying against a new citizenship law, after the ruling Bharatiya Janata Party (BJP) leader Kapil Mishra threatened peaceful sit-ins would be removed from the streets.
The violence in Delhi killed at least 42 people, and injured hundreds.
It was the worst violence in Delhi since 1984, when more than 3,000 Sikh minority were killed following the assassination of then-Prime Minister Indira Gandhi.
---
Kashmir needs independent journalism…
…now, more than ever to give a voice to the voiceless. The press in Kashmir has operated under tremendous pressures of reporting from a conflict zone but since August 2019 we find ourselves in unchartered territory. The Kashmir Walla is among the oldest independent media outlets in Kashmir and has withstood successive lockdowns as well as attempts to suppress us, fighting back with authoritative ground reports based on facts.
We believe in making the powers that be accountable to their actions but to also hold the mirror to the society. We believe in covering all sides of the story and that empowerment in essence means the ability to make informed decisions. As such we have not allowed our journalism to be influenced by the pressures.
Despite the new and still unknown pressures, we are all the more committed to keep informing you of events and stories that matter. Our recent coverage of events has brought us an increased readership. However, the coronavirus pandemic and resultant economic crisis has affected our operational capabilities. We are facing an existential threat but only your support can help us withstand this and maintain our editorial independence.
We need your solidarity to keep our journalism going. Your contribution will empower us to keep you informed on stories that matter from Kashmir. Show your solidarity by joining our members community. Kashmir thanks you.
---