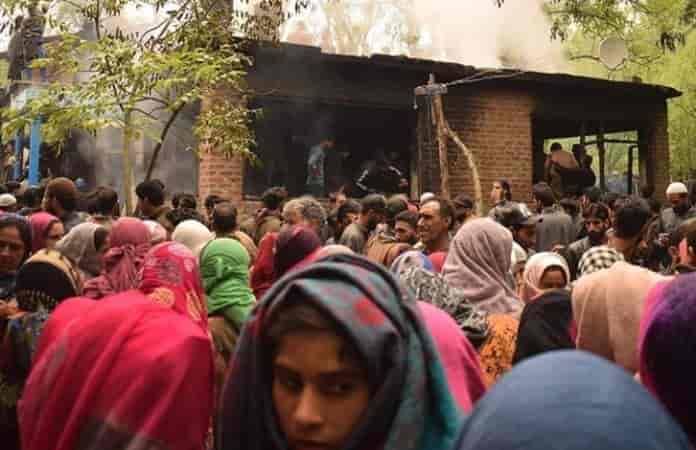 ---
Srinagar: Google Maps suggests Kashmir as "disputed" for people outside the country as the outlines of the region are shown in dotted line, The Washington Post reported.
However the same maps shows Kashmir as part of India — as long as you view it from within the borders of India.
And it is not just Kashmir. Borders of several countries look different on Google Maps depending on where people view them from, said the report on Friday.
This is because Google as well as other online map makers change them.
According to Google, it follows local legislation wherever local versions of Google Maps are available.
"Our goal is always to provide the most comprehensive and accurate map possible based on ground truth," Ethan Russell, Director of Product Management for Google Maps, was quoted as saying in a statement by The Post.
"We remain neutral on issues of disputed regions and borders, and make every effort to objectively display the dispute in our maps using a dashed gray border line. In countries where we have local versions of Google Maps, we follow local legislation when displaying names and borders," Russell added.
While Google dominates the mobile maps market, Apple Maps comes second in terms of popularity.
An Apple spokeswoman told The Washington Post that the iPhone maker is responsive to local laws with respect to border and place name labelling.
---
Kashmir needs independent journalism…
…now, more than ever to give a voice to the voiceless. The press in Kashmir has operated under tremendous pressures of reporting from a conflict zone but since August 2019 we find ourselves in unchartered territory. The Kashmir Walla is among the oldest independent media outlets in Kashmir and has withstood successive lockdowns as well as attempts to suppress us, fighting back with authoritative ground reports based on facts.
We believe in making the powers that be accountable to their actions but to also hold the mirror to the society. We believe in covering all sides of the story and that empowerment in essence means the ability to make informed decisions. As such we have not allowed our journalism to be influenced by the pressures.
Despite the new and still unknown pressures, we are all the more committed to keep informing you of events and stories that matter. Our recent coverage of events has brought us an increased readership. However, the coronavirus pandemic and resultant economic crisis has affected our operational capabilities. We are facing an existential threat but only your support can help us withstand this and maintain our editorial independence.
We need your solidarity to keep our journalism going. Your contribution will empower us to keep you informed on stories that matter from Kashmir. Show your solidarity by joining our members community. Kashmir thanks you.
---