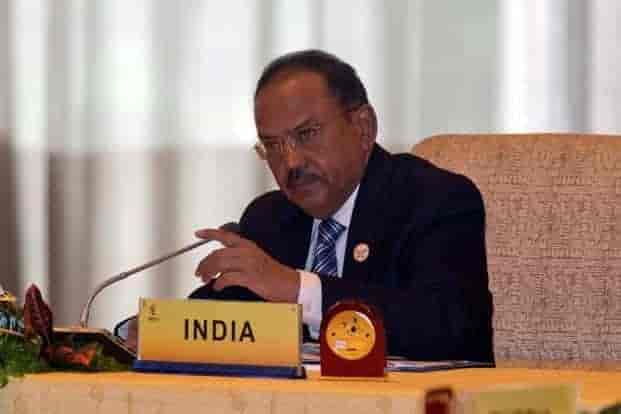 ---
National Security Advisor (NSA) Ajit Doval has said that there are enough forces on the ground in New Delhi and no one needs to fear even as the death toll mounted to 20.
According to NDTV Doval made the remarks after he took stock of the situation in a part of Delhi that saw unrelenting violence over citizenship law protests since Sunday.
Mr Doval, who visited areas affected by the violence late last night, said "no law-abiding citizen would be harmed anyway by anyone".
"People were doubting the capabilities and intentions of Delhi Police. This needs to addressed. People need to trust the man in uniform," Mr Doval told NDTV. Delhi Police has been heavily criticised for apparent inaction when the violence unfolded and for deploying inadequate forces on the ground.
Mr Doval visited violence-hit northeast Delhi areas such as Seelampur, Jaffrabad, Maujpur and Gokulpuri Chowk to take stock of the law and order situation and met with top police officers.
"A certain amount of insecurity was there in citizens. We want to dispel sense of fear from all communities," Mr Doval said, attempting to reach out to the minority communities.
"Tough action would be taken against all miscreants. No one can roam around with gun in hand on streets of Delhi," he said.
Earlier in the day Delhi Chief Minister Arvind Kejriwal while terming the situation as alarming tweeted that the "army should be called in and curfew imposed in the rest of affected areas immediately". He said he will write to Home Minister Amit Shah about this.
---
Kashmir needs independent journalism…
…now, more than ever to give a voice to the voiceless. The press in Kashmir has operated under tremendous pressures of reporting from a conflict zone but since August 2019 we find ourselves in unchartered territory. The Kashmir Walla is among the oldest independent media outlets in Kashmir and has withstood successive lockdowns as well as attempts to suppress us, fighting back with authoritative ground reports based on facts.
We believe in making the powers that be accountable to their actions but to also hold the mirror to the society. We believe in covering all sides of the story and that empowerment in essence means the ability to make informed decisions. As such we have not allowed our journalism to be influenced by the pressures.
Despite the new and still unknown pressures, we are all the more committed to keep informing you of events and stories that matter. Our recent coverage of events has brought us an increased readership. However, the coronavirus pandemic and resultant economic crisis has affected our operational capabilities. We are facing an existential threat but only your support can help us withstand this and maintain our editorial independence.
We need your solidarity to keep our journalism going. Your contribution will empower us to keep you informed on stories that matter from Kashmir. Show your solidarity by joining our members community. Kashmir thanks you.
---