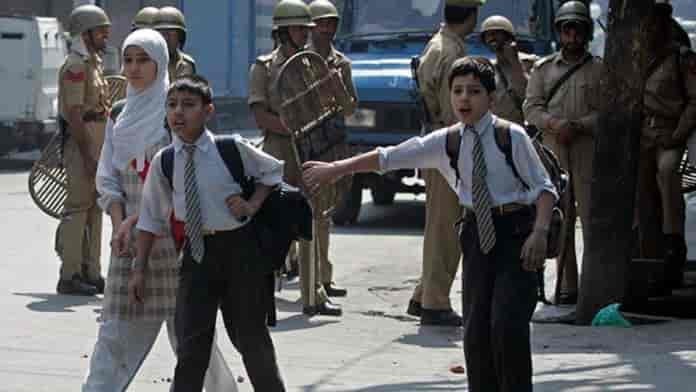 ---
Srinagar: The Union Territory of Ladakh is all set to have its full-fledged policed force with separate wings in Crime and Traffic similar to the J-K UT as all preparations have been finalized in this regard.
Talking to wire service, Kashmir News Observer (KNO) over phone from Leh, Inspector General of Police (IGP) Ladakh, S S Khandare said the number of men being transferred from J-K UT so far is not sufficient but efforts are on to meet the requirement.
"There are full-fledged offices of District Superintendents of Police in Leh and Kargil but following creation of new Union Territory all other wings are required to be established so as to ensure required focus on all the important aspects", he said. "Deliberations are going on with both the Hill Councils as without their cooperation necessary infrastructure cannot be created for Ladakh Police in a time bound manner".
Sources told the wire service that for fresh recruitment and training, there was a need of creating more infrastructure and that will take some more time. "The Hill Councils of both the districts have also projected the requirement of creation of more Police Stations and up-gradation of existing Police Posts," they said.
They said that Chief Executive Officers (CEOs) have been asked to identify and allot the land for construction of suitable infrastructure for all the wings of the Ladakh Police as early as possible".
Sources said that important posts like SP Traffic and other ranks will be created as early as possible for better management of vehicular movement in Leh and Kargil given the huge influx of tourists during summer season." "The CEOs of both Kargil and Leh Hill Councils are in constant touch to finalise the requirement of proper infrastructure and the manpower. Things are in motion and full swing," they said. (KNO)
---
Kashmir needs independent journalism…
…now, more than ever to give a voice to the voiceless. The press in Kashmir has operated under tremendous pressures of reporting from a conflict zone but since August 2019 we find ourselves in unchartered territory. The Kashmir Walla is among the oldest independent media outlets in Kashmir and has withstood successive lockdowns as well as attempts to suppress us, fighting back with authoritative ground reports based on facts.
We believe in making the powers that be accountable to their actions but to also hold the mirror to the society. We believe in covering all sides of the story and that empowerment in essence means the ability to make informed decisions. As such we have not allowed our journalism to be influenced by the pressures.
Despite the new and still unknown pressures, we are all the more committed to keep informing you of events and stories that matter. Our recent coverage of events has brought us an increased readership. However, the coronavirus pandemic and resultant economic crisis has affected our operational capabilities. We are facing an existential threat but only your support can help us withstand this and maintain our editorial independence.
We need your solidarity to keep our journalism going. Your contribution will empower us to keep you informed on stories that matter from Kashmir. Show your solidarity by joining our members community. Kashmir thanks you.
---