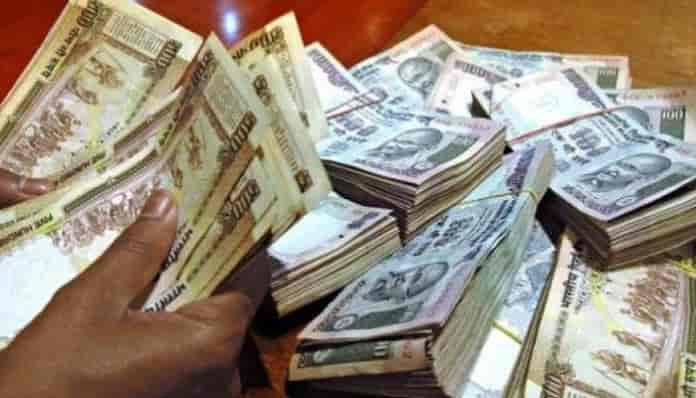 ---
Srinagar: The Irrigation and Flood Division Baramulla has come under scanner for failing to prove if it has purchased machinery against an amount of Rs 1.5 crore released in favour of the division ten years ago.
According to official sources and documents , the Irrigation Division Handwara in 2009 had released Rs 1.5 Cr in first phase and then in second phase Rs 15 lacs to Irrigation and Flood Division Baramulla for purchasing machinery.
"The machines included two tippers, two JCBs, one trailer truck and one pokland. For the purchase of these machines an amount of Rs 1.5 Crore and Rs 15 lacs were released in favour of Irrigation and Flood Division Baramulla respectively," reveal the documents.
Now 10 years later, there is no clue about the money and whether the machines were purchased. Since 2009 to till date, around two dozen letters have been sent to Irrigation and Flood Division Baramulla, but there is no reply to any letter.
Even the letter from the office of Chief Engineer Flood Control 11280407 dated 3-3-2017, has been not answered by the officials at the Baramulla Irrigation division. Similarly, several other letters bearing numbers 0104 dated 3-4-2017, DP/2358-62 dated 30-10-2018, DP/11280407 dated 3-3-2017. All these letters asking the Irrigation & Flood Div Baramulla to explain its position about the money and purchase of vehicles, but so far there has been no such reply.
"Provide the machines that have been purchased against the money released into your account," reads one letter sent to the Irrigation & Flood Div Baramulla from Irrigation Div Handwara.
Official sources said that major part of the money has been swindled and other part of the money has been shown spent in maintenance, fuel and repairing off some machines.
When contacted Executive Engineer Baramulla Division, Mohd Ismail failed to provide any "convincing answer" and just beat about the bush.
Meanwhile, Civil Society north Kashmir has filed a RTI in this regard seeking all details regarding the issue since 2009. (KNS)
---
Kashmir needs independent journalism…
…now, more than ever to give a voice to the voiceless. The press in Kashmir has operated under tremendous pressures of reporting from a conflict zone but since August 2019 we find ourselves in unchartered territory. The Kashmir Walla is among the oldest independent media outlets in Kashmir and has withstood successive lockdowns as well as attempts to suppress us, fighting back with authoritative ground reports based on facts.
We believe in making the powers that be accountable to their actions but to also hold the mirror to the society. We believe in covering all sides of the story and that empowerment in essence means the ability to make informed decisions. As such we have not allowed our journalism to be influenced by the pressures.
Despite the new and still unknown pressures, we are all the more committed to keep informing you of events and stories that matter. Our recent coverage of events has brought us an increased readership. However, the coronavirus pandemic and resultant economic crisis has affected our operational capabilities. We are facing an existential threat but only your support can help us withstand this and maintain our editorial independence.
We need your solidarity to keep our journalism going. Your contribution will empower us to keep you informed on stories that matter from Kashmir. Show your solidarity by joining our members community. Kashmir thanks you.
---