Situated amid the high standing mountains, Thanthir Mohalla of village Gurweth Kalan, is situated roughly 30 kilometers away from the Budgam's main town. While counting houses on finger tips, one reaches 20, in which, every residence has one workshop—molding, and making—copper utensils; hence named—copper village of Kashmir.
In 1980, copper work was introduced in the Gurweth village by the two local individuals—Ghulam Kadir Ahangar and Abdul Rahman—residents of the same village. It has been almost 40 years, and nothing has changed in the village.
Differentiating between these shops might be difficult, as in every workshop, sits three to four workers, side by side, to work on the different parts of a single copper utensil.
Though from raw copper to furnished product, it travels a long—heated, and beaten—journey. The copper reaches these workshops in raw form i.e in thin sheets. In order to give it a proper shape, one thin sheet at a time, is being continuously hit with a hammer in provided heat via manual air blower.
After molding the copper sheets into its shape, then the different parts are fixed and given a final touch. After this, the copper utensils are further rubbed by an iron tool to give a shine to the utensil. Then utensils are kept at a safer place so that the utensils may not get damaged. "There are a lot of objects and tools used in the work, e.g. charcoal, fixer glue, different hammers, small iron rings etc," said Ghulam Kadir Ahangar.
There is also an increase in the demand of the copper utensils. Nisar Ahmed, the president of All Kashmir Copper Dealer's Association, mentioned 50-60% increase in demand of copper utensils, while stating that the number of craftsmen is declining.
Talking to The Kashmir Walla about the economics of the business, Mr. Ahangar said, "One can hardly complete making a single utensil in a day, for which he gets around 300-400 Rs. There is not too much benefit in doing this work."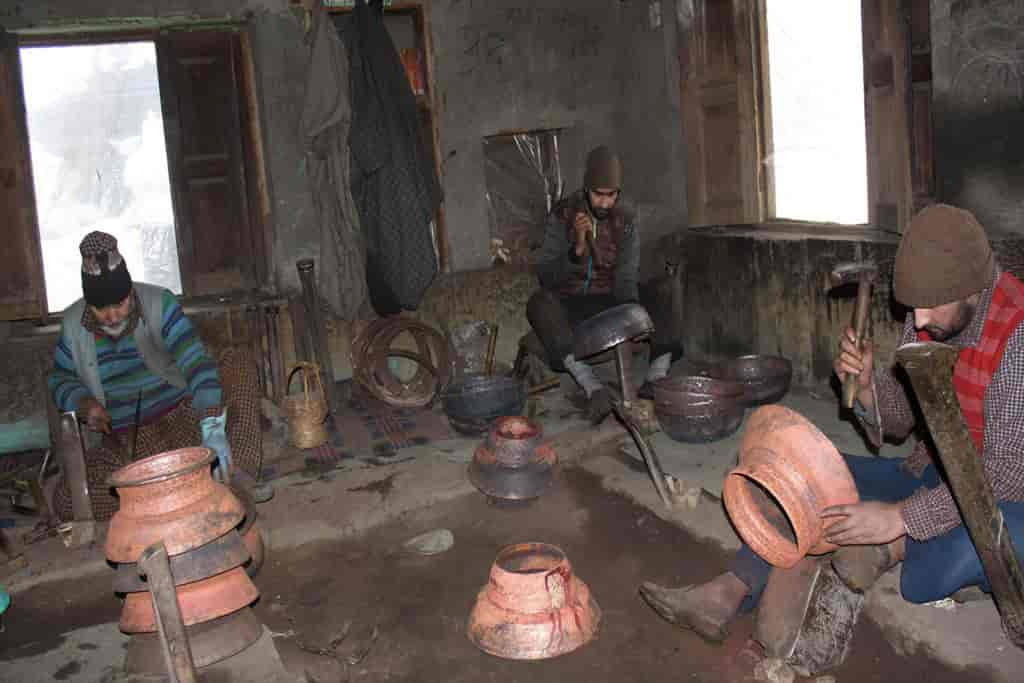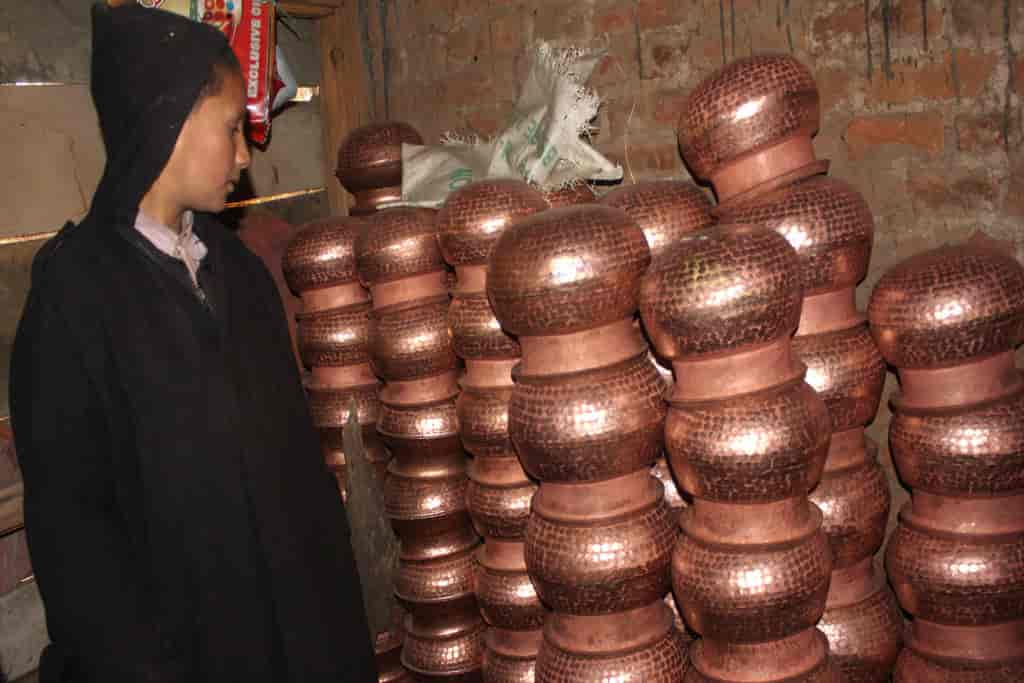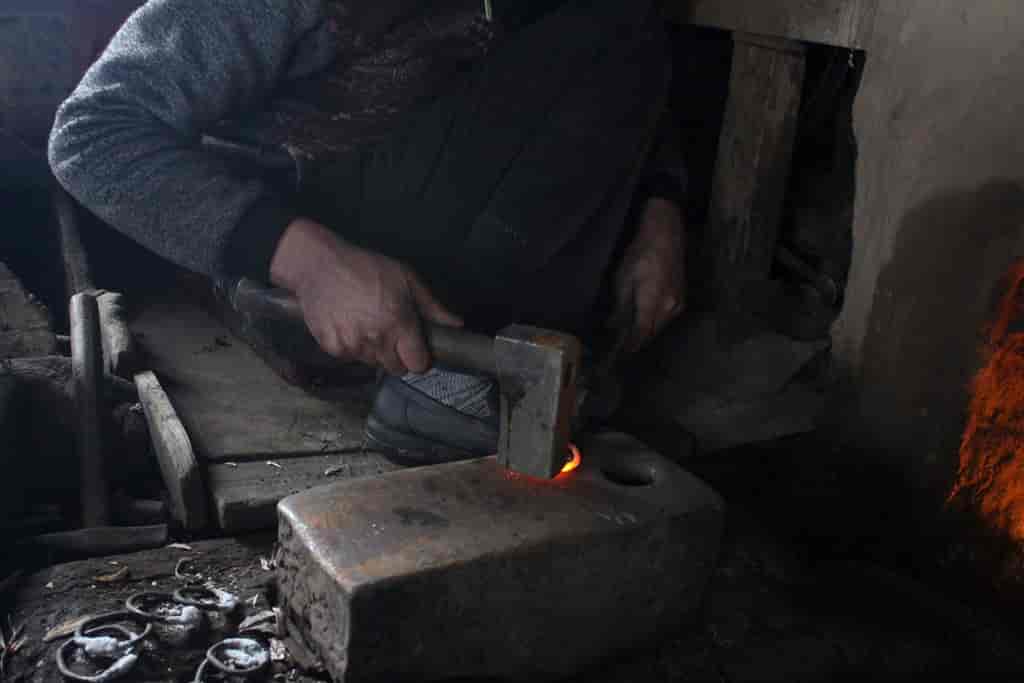 Asif Hamid Sheikh is a multimedia journalist at The Kashmir Walla
---
Kashmir needs independent journalism…
…now, more than ever to give a voice to the voiceless. The press in Kashmir has operated under tremendous pressures of reporting from a conflict zone but since August 2019 we find ourselves in unchartered territory. The Kashmir Walla is among the oldest independent media outlets in Kashmir and has withstood successive lockdowns as well as attempts to suppress us, fighting back with authoritative ground reports based on facts.
We believe in making the powers that be accountable to their actions but to also hold the mirror to the society. We believe in covering all sides of the story and that empowerment in essence means the ability to make informed decisions. As such we have not allowed our journalism to be influenced by the pressures.
Despite the new and still unknown pressures, we are all the more committed to keep informing you of events and stories that matter. Our recent coverage of events has brought us an increased readership. However, the coronavirus pandemic and resultant economic crisis has affected our operational capabilities. We are facing an existential threat but only your support can help us withstand this and maintain our editorial independence.
We need your solidarity to keep our journalism going. Your contribution will empower us to keep you informed on stories that matter from Kashmir. Show your solidarity by joining our members community. Kashmir thanks you.
---