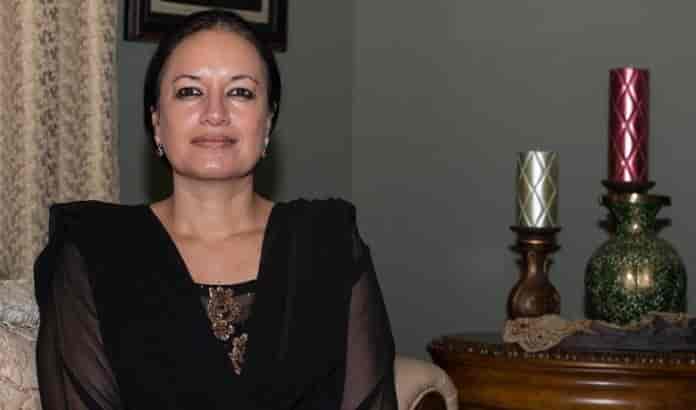 ---
Renowned author, speaker and Professor at Oklahoma State University Dr. Nyla Ali Khan has been appointed as on the Oklahoma Commission on the Status of Women, Reddirtreport reported.
She has been appointed for a five-year term by Senator Greg Treat (R-Oklahoma City), Republican President Pro Tempore of the Oklahoma Senate
The Oklahoma Commission on the Status of Women was created by the Oklahoma Legislature in 1994 to act as an advisory entity on equity issues relating to gender bias. It serves to monitor legislation to determine whether it is discriminatory toward one gender or the other and act as a resource and a clearinghouse for research on issues related to women and gender bias.
Dr. Ali Khan is the first South Asian Muslim member of the Oklahoma Commission on the Status of Women. She has served on the commission's advisory council since 2015.
As a member of the Commission on the Status of Women, she acts as a resource and provides her expertise on societal violence and structural inequities that result from what she describes as "deep-rooted prejudices against women."
Dr. Khan stated, "The questions to which I seek to provide well-substantiated answers are as follows: How can we, as women, develop the ability to organize and mobilize for social change, which requires the creation of awareness not just at the individual level but at the collective level as well? How can we develop self-esteem for which some form of financial autonomy is a basis? How can we make strategic life choices that are critical for people to lead the sort of lives they want to lead? We require a quality education for these mammoth tasks."
She received her Ph.D. in English Literature and her Masters in Postcolonial Literature and Theory at the University of Oklahoma.
An author of several published articles, book reviews and editorials, Khan has written four books: The Parchment of Kashmir: History, Society and Polity, The Fiction of Nationality in an Era of Transnationalism, Islam Women and Violence in Kashmir Between India and Pakistan, and A Labor of Love.
She has given lectures on the subject of Kashmir at several universities including American University, Columbia University and New York University. As an Oklahoma Humanities Scholar she speaks publicly statewide, including at women's correctional facilities, on education and women's empowerment.
---
Kashmir needs independent journalism…
…now, more than ever to give a voice to the voiceless. The press in Kashmir has operated under tremendous pressures of reporting from a conflict zone but since August 2019 we find ourselves in unchartered territory. The Kashmir Walla is among the oldest independent media outlets in Kashmir and has withstood successive lockdowns as well as attempts to suppress us, fighting back with authoritative ground reports based on facts.
We believe in making the powers that be accountable to their actions but to also hold the mirror to the society. We believe in covering all sides of the story and that empowerment in essence means the ability to make informed decisions. As such we have not allowed our journalism to be influenced by the pressures.
Despite the new and still unknown pressures, we are all the more committed to keep informing you of events and stories that matter. Our recent coverage of events has brought us an increased readership. However, the coronavirus pandemic and resultant economic crisis has affected our operational capabilities. We are facing an existential threat but only your support can help us withstand this and maintain our editorial independence.
We need your solidarity to keep our journalism going. Your contribution will empower us to keep you informed on stories that matter from Kashmir. Show your solidarity by joining our members community. Kashmir thanks you.
---