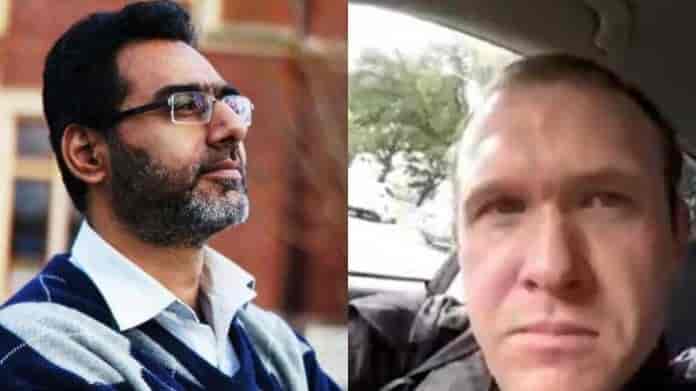 ---
Naeem Rashid who originally hails from Abottabad in Pakistan has died after he  tried to wrestle the gun from the Christchurch shooter, as it's revealed his son was also a victim of the terror attack.
According to a report by DailyMail Rashid tried to overpower the gunman – 28-year-old Australian Brenton Tarrant – during a terror attack at Masjid Al Noor mosque in Christchurch on Friday afternoon.
The hero was left badly wounded after he launched himself at the shooter in a bid to protect fellow worshippers.
He was rushed to hospital following the attack, but died late on Friday night.
Rashid worked with a private bank  in Pakistan before he moved to Christchurch to work as a teacher.
In a tragic twist, Rashid's 21-year-old son, Talha, also lost his life during the attack.
Rashid's brother Dr Khursheed Alam confirmed to that his brother Rashid and nephew Talha had been killed in the attack.
A survivor also told how another man tackled the gunman and stole one of his weapons.
Meanwhile eye-witness Syed Mazharuddin said he also saw a second have-a-go-hero at the Linwood Masjid mosque, the second to be attacked.
 Mazharuddin said he saw the shooter wearing protective gear and firing wildly before a young man attempted to tackle the gunman.
'He saw an opportunity and pounced and took his gun,' he told The NZ Herald.
The young hero took the gun out of the shooter's hands and attempted to defend people in the mosque but couldn't figure out how to use the weapon, he said.
'The hero tried to chase and he couldn't find the trigger in the gun… he ran behind him but there were people waiting for him in the car and he fled,' Mazharuddin added.
Mazharuddin said he tried to take cover when he noticed the gunman come in through the main entrance door where 60 to 70 people were praying. He said the gunman then opened fire on elderly people who were praying inside the mosque and he witnessed one of his friends die in the brazen attack after they were shot in the chest and head.
On Saturday Australian-born Brenton Harrison Tarrant, 28, faced Christchurch District Court charged with one count of murder.
He smirked in the dock and then made a white power gesture with his hand.
---
Kashmir needs independent journalism…
…now, more than ever to give a voice to the voiceless. The press in Kashmir has operated under tremendous pressures of reporting from a conflict zone but since August 2019 we find ourselves in unchartered territory. The Kashmir Walla is among the oldest independent media outlets in Kashmir and has withstood successive lockdowns as well as attempts to suppress us, fighting back with authoritative ground reports based on facts.
We believe in making the powers that be accountable to their actions but to also hold the mirror to the society. We believe in covering all sides of the story and that empowerment in essence means the ability to make informed decisions. As such we have not allowed our journalism to be influenced by the pressures.
Despite the new and still unknown pressures, we are all the more committed to keep informing you of events and stories that matter. Our recent coverage of events has brought us an increased readership. However, the coronavirus pandemic and resultant economic crisis has affected our operational capabilities. We are facing an existential threat but only your support can help us withstand this and maintain our editorial independence.
We need your solidarity to keep our journalism going. Your contribution will empower us to keep you informed on stories that matter from Kashmir. Show your solidarity by joining our members community. Kashmir thanks you.
---