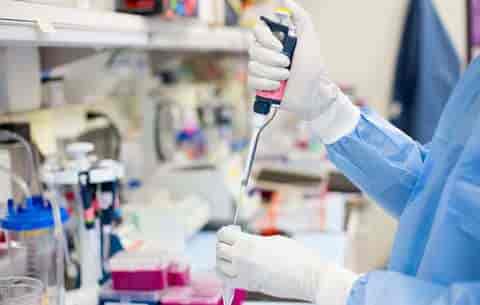 ---
An Israeli biotech company has claimed that its preliminary research on mice has given it hope of curing cancer "within a year's time",Newshub reported.
According to a report by the Jerusalem Post an Israeli company has said that  it has developed a drug to combat cancer, using peptides.
Peptides are compounds of amino acids linked in a chain, which the company is using to target and kill cancer cells in mice.
The chairman of the board of directors, Dan Aridor told the Jerusalem Post the company has high hopes for the drug.
"We believe we will offer in a year's time, a complete cure for cancer."
However, the company has only tested its drug on mice. It can take up to seven years to bring cancer drugs to market, even with special permissions from US regulators, reports CNBC.
The biotech company is yet to publish clinical evidence proving the treatment is effective in humans.
Its CEO Ilan Morad told the Jerusalem Post it had just finished its first mice experiment, which he claims was successful.
Before a drug can move from mice to humans, it must undergo rigorous testing according to the Food and Drug Administration.
First laboratory and animal tests must be performed.
If these prove effective, and safe, the drug can move into human trials.
---
Kashmir needs independent journalism…
…now, more than ever to give a voice to the voiceless. The press in Kashmir has operated under tremendous pressures of reporting from a conflict zone but since August 2019 we find ourselves in unchartered territory. The Kashmir Walla is among the oldest independent media outlets in Kashmir and has withstood successive lockdowns as well as attempts to suppress us, fighting back with authoritative ground reports based on facts.
We believe in making the powers that be accountable to their actions but to also hold the mirror to the society. We believe in covering all sides of the story and that empowerment in essence means the ability to make informed decisions. As such we have not allowed our journalism to be influenced by the pressures.
Despite the new and still unknown pressures, we are all the more committed to keep informing you of events and stories that matter. Our recent coverage of events has brought us an increased readership. However, the coronavirus pandemic and resultant economic crisis has affected our operational capabilities. We are facing an existential threat but only your support can help us withstand this and maintain our editorial independence.
We need your solidarity to keep our journalism going. Your contribution will empower us to keep you informed on stories that matter from Kashmir. Show your solidarity by joining our members community. Kashmir thanks you.
---