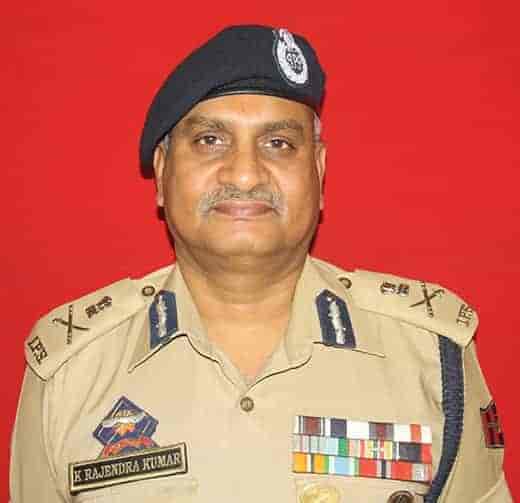 ---
A former top cop of Jammu and Kashmir has said that government of India failed to utilize 'surrender policy'. Saying that despite surrender of 25,000 militants India failed to engage them successfully.
"We have 25,000 surrendered militants in the state. But, we failed to engage with them successfully. Even if 10% of them rethink of joining militancy, it would be a big problem for us. Therefore, we need to work on this aspect of reform and engage with them," former director general of police, J&K, K Rajendra Kumar said while talking to Times of India
Kumar also said that India unlike Pakistan, doesn't have a clear policy on Kashmir and that was not a positive sign for the state.
While delivering a lecture on "issues facing Jammu and Kashmir police" at the Pune Union of Working Journalists,  he said that India doesn't have a "clear roadmap" to resolve pressing security issues in the state.
"Pakistan has a clear policy on Kashmir, even after a change in its government. But, India does not have a similar approach towards Kashmir. We keep changing our approach, time and again, which is not a positive sign for the state," Kumar said.
.
---
Kashmir needs independent journalism…
…now, more than ever to give a voice to the voiceless. The press in Kashmir has operated under tremendous pressures of reporting from a conflict zone but since August 2019 we find ourselves in unchartered territory. The Kashmir Walla is among the oldest independent media outlets in Kashmir and has withstood successive lockdowns as well as attempts to suppress us, fighting back with authoritative ground reports based on facts.
We believe in making the powers that be accountable to their actions but to also hold the mirror to the society. We believe in covering all sides of the story and that empowerment in essence means the ability to make informed decisions. As such we have not allowed our journalism to be influenced by the pressures.
Despite the new and still unknown pressures, we are all the more committed to keep informing you of events and stories that matter. Our recent coverage of events has brought us an increased readership. However, the coronavirus pandemic and resultant economic crisis has affected our operational capabilities. We are facing an existential threat but only your support can help us withstand this and maintain our editorial independence.
We need your solidarity to keep our journalism going. Your contribution will empower us to keep you informed on stories that matter from Kashmir. Show your solidarity by joining our members community. Kashmir thanks you.
---