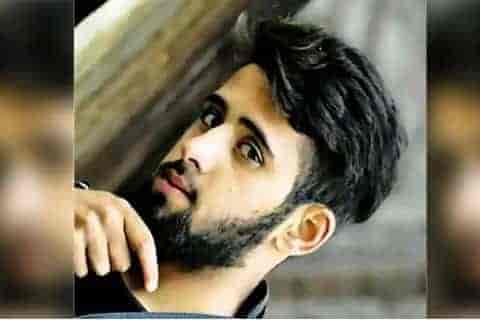 ---
One of the teenage militants killed in Mujgund gunfight on Srinagar outskirts was a theatre artist and had done a brief role in popular Bollwood movie Haider, Hindustan Times reported
Saqib Bilal and  14 year old Mudasir Parray  from Hajin Bandipora, were killed along with a Pakistani Lashkar-e-Taiba militant in an 18-hour gun battle with government forces in Mujgund on the outskirts of Srinagar on December 9.
Both the boys had left their homes on August 31 and Bilal's family is at a loss to understand why he joined militancy.
"They looked everywhere and his mother even brought an amulet from a faith healer for her son's safety." Hindustan Times reported.
According to the report 17 year old Saqib Bilal  had an interest in engineering.
"We could never understand why he joined. In fact, he left home on the day to buy some groceries. People had seen the two boys riding behind a third person on a bike," Aijaz a family member told Hindustan Times.
Bilal had cleared his Class 10 with a distinction and was studying physics, chemistry and maths in Class 11. He was a football aficionado and had even played taekwondo and kabaddi.
The other boy who was just 14 year old belonged to a poor family and Saqib came from a well to do farming family.
Bilal's family said he had an interest in acting and had done a small role in Vishal Bhardwaj's movie Haider.
"He was in his sixth class when he appeared for two brief shots in Haider which have appeared in the film. In one of the shots he appeared as a 'chocolate boy' and in another, he acted of surviving a violent incident in a bus," Aijaz told Hindustan Times.
The uncle said the boy was a theatre artist as well.
"Before his Haider stint, he appeared in a stage show 'Weath chi Yeahi (This is the river)' at Tagore Hall in which he was the protagonist. He managed to get an award and even went to Odisha to repeat the performance," the unlce further added.
The death of the two boys has triggered anger and grief in Kashmir. People not only questioned the militants for allowing minors in their ranks but have also castigated the security forces for going for the kill when minors were involved.
---
Kashmir needs independent journalism…
…now, more than ever to give a voice to the voiceless. The press in Kashmir has operated under tremendous pressures of reporting from a conflict zone but since August 2019 we find ourselves in unchartered territory. The Kashmir Walla is among the oldest independent media outlets in Kashmir and has withstood successive lockdowns as well as attempts to suppress us, fighting back with authoritative ground reports based on facts.
We believe in making the powers that be accountable to their actions but to also hold the mirror to the society. We believe in covering all sides of the story and that empowerment in essence means the ability to make informed decisions. As such we have not allowed our journalism to be influenced by the pressures.
Despite the new and still unknown pressures, we are all the more committed to keep informing you of events and stories that matter. Our recent coverage of events has brought us an increased readership. However, the coronavirus pandemic and resultant economic crisis has affected our operational capabilities. We are facing an existential threat but only your support can help us withstand this and maintain our editorial independence.
We need your solidarity to keep our journalism going. Your contribution will empower us to keep you informed on stories that matter from Kashmir. Show your solidarity by joining our members community. Kashmir thanks you.
---