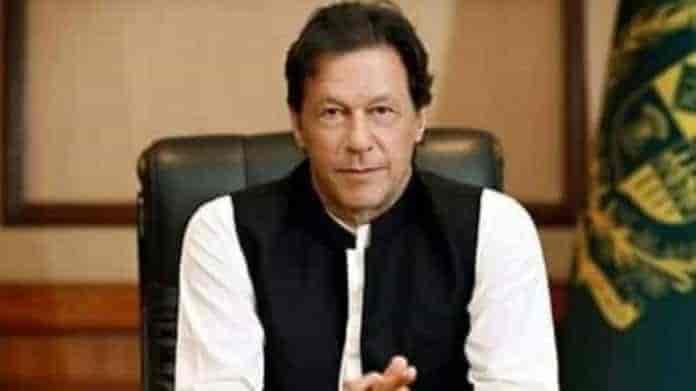 ---
Prime Minister of Pakistan Imran Khan on Wednesday said that Pakistan wished to move forward and wanted a civilized relationship with India while stressing that only 'problem' both nations faced was that of Kashmir.
"I am saying today, that our political leaders, our army, and all other institutions are all on one page. We wish to move forward, we want a civilised relationship. We have just one problem, Kashmir. If man can walk on the moon, what problems are there that we cannot resolve?" he asked during the laying of foundation of Kartarpur corridor..
Khan said that determination and dreams were necessary to solve 'problem',"I assure you that we can solve this problem. But determination and big dreams are both necessary. Imagine, once trade begins, once our relationship is fixed, how much both nations could benefit," he said. "Both countries can get ahead."
"If India takes one step forward, we will take two steps forward in friendship," he reiterated.
Khan expressed shock over criticism of cricketer turned politician Navjot Singh Sidhu in India,"I don't understand why Navjot Singh Sidhu was criticised so harshly when he visited last," the prime minister said. "
"War cannot take place between us. Both countries have nuclear arms, it would be madness," he said.
The former Pakistan captain joked that Navjot had accumulated such a large fan following in Punjab that if he ran in elections here, he would win.
"I am hoping that we don't have to wait until Sidhu becomes prime minister for there to be peace between India and Pakistan," he added.
"The citizens of both countries want peace. It is just the leadership which needs to be on one page." (with inputs from Dawn)
---
Kashmir needs independent journalism…
…now, more than ever to give a voice to the voiceless. The press in Kashmir has operated under tremendous pressures of reporting from a conflict zone but since August 2019 we find ourselves in unchartered territory. The Kashmir Walla is among the oldest independent media outlets in Kashmir and has withstood successive lockdowns as well as attempts to suppress us, fighting back with authoritative ground reports based on facts.
We believe in making the powers that be accountable to their actions but to also hold the mirror to the society. We believe in covering all sides of the story and that empowerment in essence means the ability to make informed decisions. As such we have not allowed our journalism to be influenced by the pressures.
Despite the new and still unknown pressures, we are all the more committed to keep informing you of events and stories that matter. Our recent coverage of events has brought us an increased readership. However, the coronavirus pandemic and resultant economic crisis has affected our operational capabilities. We are facing an existential threat but only your support can help us withstand this and maintain our editorial independence.
We need your solidarity to keep our journalism going. Your contribution will empower us to keep you informed on stories that matter from Kashmir. Show your solidarity by joining our members community. Kashmir thanks you.
---