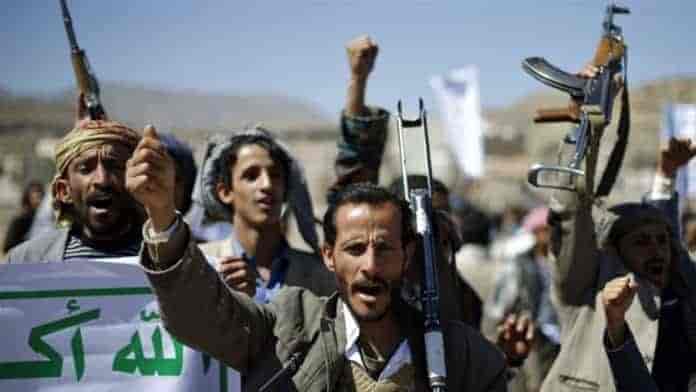 ---
Yemen's Houthi rebels say that the group will halt all rocket and drone attacks on Saudi Arabia and the United Arab Emirates and is prepared to institute a broader ceasefire if the Saudi-UAE alliance battling his movement is prepared to do the same, Al-Jazeera reported.
"We are willing to freeze and stop military operations on all fronts to reach a just and honorable peace if they really want peace for the Yemeni people," Mohammed Ali al-Houthi, the head of the group's Supreme Revolutionary Committee, said in a statement on Twitter.
Al-Houthi called on the group's forces to refrain from carrying out attacks and said in a gesture of goodwill, the movement would halt all missile and drone attacks on Saudi Arabia, the UAE and their Yemeni allies.
"We announce our initiative and call on the official Yemeni [Houthi] authorities to stop firing missiles and unmanned aircrafts at the US-Saudi aggression countries and their allies in Yemen to drop any justification for their continued aggression or siege," he added.
International pressure has mounted on Yemen's warring parties to end the war that has killed more than 56,000 people according to a recent estimate, and pushed the country to the brink of famine.
On Monday, the UK is expected to present a draft resolution to the Security Council to address the conflict.
---
Kashmir needs independent journalism…
…now, more than ever to give a voice to the voiceless. The press in Kashmir has operated under tremendous pressures of reporting from a conflict zone but since August 2019 we find ourselves in unchartered territory. The Kashmir Walla is among the oldest independent media outlets in Kashmir and has withstood successive lockdowns as well as attempts to suppress us, fighting back with authoritative ground reports based on facts.
We believe in making the powers that be accountable to their actions but to also hold the mirror to the society. We believe in covering all sides of the story and that empowerment in essence means the ability to make informed decisions. As such we have not allowed our journalism to be influenced by the pressures.
Despite the new and still unknown pressures, we are all the more committed to keep informing you of events and stories that matter. Our recent coverage of events has brought us an increased readership. However, the coronavirus pandemic and resultant economic crisis has affected our operational capabilities. We are facing an existential threat but only your support can help us withstand this and maintain our editorial independence.
We need your solidarity to keep our journalism going. Your contribution will empower us to keep you informed on stories that matter from Kashmir. Show your solidarity by joining our members community. Kashmir thanks you.
---