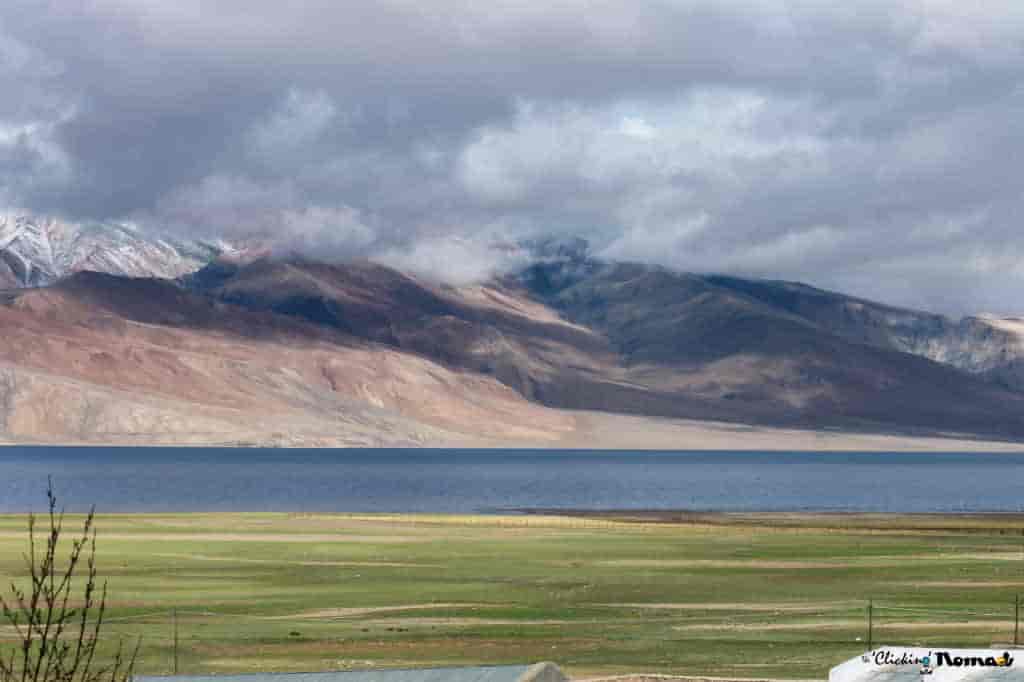 ---
Say Juley – the Ladakhi greetings, to the land of high passes and turquoise lakes, gompas and stupas, snow and sand, military and monks, Dalai Lama and Rancho, momo and Maggi, peaks and valleys, army canters and romantic shikaras, prayer wheels and prayer flags, long drives and treks, yak and yaks, 40 degrees and sub-zero temperature, blazing and starry sky – truely heaven on Earth!
Not too many people are aware that Ladakh forms the third region of Jammu & Kashmir. Despite Ladakh being over-shadowed by its more popular cousin Kashmir, it's still been in the to-do list of travellers from all over the world. Indians however, began to throng this place, only after it was made famous by the Kargil war in 1999 and of course Aamir Khan's '3 Idiots.'
We decided to start our journey from Kashmir and drive upto Leh – firstly because it let us explore the beautiful Kashmir and secondly because driving up helps one gradually acclimatize to the ridiculous height that the region sits on!
Our adventure however started way before we wanted it to when our 'excessively cautious' friends flew down from Mumbai and managed to leave their brand new DSLR camera on the trolley outside the Delhi airport. I was pretty surprised and impressed at the same time with our airport authority who tracked the camera bag and in no time we were collecting it from the lost and found counter at the airport – Delhi Airport…score!
Post an extremely tedious and eventful beginning with a delayed flight and some chaos with baggage not arriving, we were happy to be received by Mushtaq bhai, who drove us down to Nigeen Lake to Mr. Wangnu's houseboat.
Nigeen Lake
Unlike its more popular counterpart Dal Lake, Nigeen Lake is a quieter, more peaceful and far less commercialized lake to stay on. Lined by some beautifully carved wooden houseboats, you could spot the occasional egret in the water and the many shikaras floating by, trying to sell their wares.
Bashir ji, our very entertaining shikara guy, as instructed by Mr. Wangnu, decided to row us down all the way from Nigeen Lake to Dal Lake so that we could not only rest on the shikara post – a very welcome 'dal-chawal' lunch at the houseboat, but also enjoy the serene beauty of the Kashmiri water bodies.
We aimlessly floated for more than two hours through still waters, thick layers of algae and endless lengths of lilly gardens – to quickly realize that Bashir ji wasn't being able to steer us through the floating vegetable garden because the wind was against us and refused to let us move ahead. Much to our amazement, totally undeterred Bashir ji broke into some popular Kashmiri songs and kept rowing, ably supported for sometime by one of us, who decided to row along and make the shikara move faster.
Dal Lake
Have always heard about Kashmir's Dal Lake – either, parents have always spoken about this one place or it has been made tremendously popular with the numerous movies and songs shot here. Truly scenic, Dal Lake could definitely do with some less crowd to preserve its natural beauty. Nevertheless, the lake surrounded by towering mountains on three sides is scattered with colourful and brightly painted shikaras all along it – the most unique feature of the lake being the floating market.
There would be shikaras rowing all the way up to you giving you options of buying veggies, flowers, shawls and souvenirs or just wearing the already-worn-a-million-times traditional Kashmiri attire and pose for a snap. Don't forget to grab some kulfi from a vendor sailing by.
Mughal Gardens
Shalimar Bagh, Nishat Bagh, Chashma Shahi and Pari Mahal, together form the touristy Mughal Gardens in and around the Dal Lake. All of them are pretty botanical gardens built during the Mughal times, blooming with roses, the hundred odd years old traditional Chinar trees, refreshing fountains and natural springs, making it a perfect picnic spot for a bright Sunday afternoon.
Kashmir for foodies!
How can you travel to Kashmir and not taste the rich and regal Kashmiri kahwa – light liquor tea drenched with dry fruits – clearly tea for the rich, what with one small 'paper' cup costing some 30 bucks.
For dinner, we zeroed in on Mughal Darbar. Mughal Darbar is to Kashmir what Peter Cat is to Kolkata, Britannia to Mumbai and Kareem's to Delhi – old, traditional, authentic, oozing with culture and lots of food. Being thorough carnivorous, we ordered the Kashmiri Wazwan – a state of the art dish with various kinds of meat preparations served on a heap of rice. Guests sit together and share this meal, out of a large plate. Apparently the original Wazwan is supposed to have around 36 courses – after this, all I could say was…burrrp!
Sonamarg
Next morning, we were introduced to Sonam (a 'Ladakhi' as Mushtaq bhai called him) to drive us to Leh. We passed by lush green valleys, rippling streams, lines of conifer trees and finally reached the picturesque Sonamarg. Glacier laden mountains, green fields, and fascinating ponies.
Zoji La
If you open the map of Ladakh, all you will see, will be lots of 'La's and even more 'Tso's – La meaning pass and Tso meaning lake. Zoji La is the first pass on the Srinagar- Leh 'so called highway' totally controlled by the Indian army. Considered to be one of the riskiest passes of the Himalayan region, Zoji La stands at 11,575 feet – the most precarious and scary drive of our journey. There is a high probability that you will get stuck on the National Highway 1D, either by a convoy of at least a 100 army canters squeezing their way on the already very narrow road, or by a herd of sheep getting back from a lazy graze, totally oblivious of the cars piling up behind them.
By the time you get used to the traffic, the narrowest possible highway (especially after the ones we get to see in Delhi), the sharp gorge on one side and the almost-on-the-verge-of-rolling-down precariously placed rocks on the other, you realize you have driven down to the Mushkoh valley with the infamous Tiger Hill to your left.
Drass and Tiger Hill
Tiger Hill lies in the region of Drass, "the second coldest inhabited place in the world." Its recapture was one of the most important objectives during the Kargil war of 1999. It is one of the highest peaks in the area with clear view of the army base camp and the highway that is a strategic route to Siachen Glacier. The Pakistan army took over the peak and watched the ongoings while relaying back information of Indian troops and supplies, well within reach of directly firing on a large stretch of the highway. Completely capped in snow, it's difficult to imagine how the Indian army managed to climb all the way up and fought for months to capture the peak back.
Kargil and the story of war
The Kargil memorial, built in the memory of all those who lost their lives during the 1999 war, is a vast space in front of the Tololing range. Vijaypath, a long walk way, leads up to the lit up torch, under an Indian flag. A wall with the names of the "Shaheed" from various gentries stands right behind. In the vicinity, you will notice an MiG that was extensively used during the war, captured Pakistani bunkers and possibly a 100 grave stones of the buried Indian armymen.
There is a small museum built exhibiting details of the war, including photographs of the soldiers, scenes from the war, weapons used, a salutation poem by Harivansh Rai Bachhan and a wall for people to leave messages on.
More than the museum, it were the stories from local people that kept us mesmerized for hours when we halted for the night at a hotel in Kargil, overlooking the valley with the Batalik range around it and the LoC just 20 kms from it. Clearly, the locals took pride in the fact that it was because of them that the war was won…"koi Madrasi army mein pahaad kabhi chadh payega?"
One fine summer morning, a shepherd while walking his sheep, noticed some strange looking faces – 'alag' as the locals called them, comfortably staying in the bunkers up on Tololing range. When he reported this suspicious activity to the army, little did he know that this information would be the start of a war that will go down in history as one of the first conventional warfare between two nuclear nations at a high altitude in mountainous terrain?
The Pakistan army had infiltrated into the LoC and had occupied the Indian bunkers in the peak of winters, when the Indian army had receded back to the base camp owing to severely cold conditions. What ensued was Operation Vijay, which lasted for almost three months – surely leading to some wins – recapture of four mountain peaks, but many losses – of lives.
While there were these heroic tales at one end, on the other, the locals gave us their version of the story of war. Lots of locals had volunteered to help during the war – some carried ammunition and food for the army as they could climb mountains easily, some worked for them in the kitchens and bunkers, some even agreed to fight against the army risking their lives – all in the hope that once the war was over, the government or army would appreciate their effort and provide them an opportunity to serve in the army, ensuring a sustained profession. However, it was disheartening to hear, how none of them were even recognized leave alone any kind of appreciation or a permanent job. This left some bitterness among the locals who therefore weren't ever as over-awed as us, by the great effort that the army put in for our tomorrow.
What if the shepherd hadn't noticed anything suspicious, what if the Pakistani army had moved closer, what if they had bombed and captured NH 1D, or what if there was no partition at all – would we have saved thousands of lives, would we have had more harmony, would the Indian map have changed completely and would we have ever been able to travel to Ladakh today – with a million questions cropping in our minds, we silently sat in the car, staring outside the window as the landscape changed gradually – the lush green valleys of Kashmir, giving way to the barren, rugged, desolate, yet colourful rocky mountains of Ladakh.
Ladakh
Ladakh till date is culturally intact, untainted by tourism and an unforgettable experience. Bounded on both sides by the two world's mightiest mountain ranges – Himalaya and Karakoram, its pure atmosphere, raw natural beauty and deep blue skies are simply over-whelming.
The arid land of Ladakh is a living heritage of Buddhism – dotted with monasteries, fluttering prayer flags, traditionally dressed monks, whirring prayer wheels, the chant of 'Om Mani Padme Hum,' all form an integral part of the Ladakhi landscape just as its soaring mountains–clearly reflecting the power of religion for people residing in almost inaccessible and inhospitable circumstances.
Mulbek Chamba was the first of the many monasteries that came our way. Bang on the highway, you can see a 9m high rock sculpture in relief of the Maitreyaor 'Future Buddha' as old as the seven centuries. We passed through Namika La (12,198 ft) and Fotu La (13,478 ft), to arrive at Lamayuru, one of the oldest gompas surrounded by the very picturesque rocky moonscape, which is known to glow on a full moon night. Alchi and Likir are the other famous gompas that come along the way.
Next we witnessed one of the most amazing works of nature – with a peculiar mix of colours, it was the confluence of the green Indus and the grey Zanskar rivers. Almost on the verge of getting blown away by the excessively strong wind at the edge of the cliff, we posed nevertheless against crazily fluttering flags and an unbelievably breathtaking backdrop.
Leh
After our extremely pious visits, we finally drove into the crowded, narrow, bustling streets of Leh. It is the largest town in the region of Ladakh, closely followed by Kargil, situated at a height of 11,562 ft, you will do yourself great good if you relax the first morning, just to get a hang of the altitude or in other words, acclimatize.
We were greeted by our 'host and dost' for the rest of our journey – Nawang, who was not only well-versed about the roads and the history, but had a wicked sense of humour too.
Our day started with the Samkar monastery followed by the Shanti Stupa – a perfect picture of spirituality with a great view of Leh. The Leh palace and Stok palace were our next stops – the latter being the place where the current king of Leh stays.
Hall of Fame is a well presented museum commemorating the various high altitude battles fought against Pakistan. The highlight being a 3D map illustrating Ladakh's passes, mountains and lakes and a room dedicated to the lives of Indian armymen at Siachen displaying the extreme and tough conditions that the army men have to endure.
Notebooks, diaries of captured Pakistani soldiers were also at display – as I browsed through them, I so wished I could read Urdu.
Khardung La
Next morning, we embarked on the journey that would take us to the 'highest motorable pass in the world' – Khardung La.
The Khardung La at 18,379 ft is the gateway to Shyok and Nubhra valleys. Situated on the Silk Route from Leh to Central Asia, Khardung La is of historical importance. The roads to South Pullu and from North Pullu (the two check points on either sides of the pass), are well paved and maintained. However, the 15 kms in between, is a roadway primarily of loose rocks, dirt and occasional rivulets of melting snow. As we braced ourselves for this journey, we actually began to question the 'motorability' of the road!
Our XUV literally danced, bounced and rolled its way through to the top and we noticed that the entire region was under snow. While the snow and the colourful prayer flags formed for a good picture, the top was a total scene of chaos – the bright sun melting the snow in places, giving rise to huge puddles of dirty water, millions of cars all piled up unable to move, line of tourists waiting for a chance to take a picture in front of the Khardung La board, snow blocking the very narrow road and frantic BRO officials running around trying to clear off the road for the traffic to pass through smoothly.
Nawangji had categorically instructed us not to spend more than half an hour at that height. We diligently obeyed and quickly hopped back onto our car after some customary and touristy snaps – but alas, with the snow blocking the road, we were forced to stay up there for much longer. Initially, we made the most of the wait by clicking a few more pictures and playing with the snow around, however, the constant smell of diesel from the running engines of vehicles around, the insane altitude, the low levels of oxygen, coupled with our overtly energetic snow play, made us feel light and dizzy in the head. A sugar rush is what we needed urgently. As we groaned our way to Khardung village, some juice and lots of water made us feel much better along with a plate of hot rice and some melting butter.
Nubhra Valley
From Khardung to Nubhra, we descended fast, as fast as the temperature changed from zero degrees to forty degrees. That the body did not suffer from a thermal shock in the short span of two hours was a blessing.
Nubhra Valley, in the Hunder region, is a high altitude cold desert hosting a number of Bactrian camels rumoured to have been brought to India by Chengiz Khan, possibly through the Silk Route.
From the sandy dunes of Hunder, we passed through green valleys along the Shyok (pronounced Shayok) river, to the once-prohibited, once Pakistani village of Turtuk.
Turtuk Village
Turtuk village is one of the farthest points on the Indian map, was in Pakistan till it was recaptured in 1972. Unseen by tourists till very recently, it is a virgin destination of peace loving people, allowing for great interaction with a tribal community of Ladakh. Move on from Buddhists, Turtuk brings to you the local tribe of Balti Muslims. The language changed from Ladakhi to Balti and so did the features.
Climbing over rocks, hopping across mini streams and waterfalls, crossing down a hanging bridge and walking through vast expanse of farmlands, we trekked through the village to witness the most vibrant colours, locals, children and sceneries of Turtuk.
Dotted with apricot trees, the Turtuk village is divided by a small brook into two villages – Yool and Farool, one a Shia and the other a Sunni village, coexisting in perfect harmony. We visited the 300 year old mosque, strolled around the polo ground, spotted the Indian and Pakistani bunkers far far away on the mountain tops and even got a glimpse of the K2 peak as we ambled along.
Despite being in one of the corners of Indian map, Turtuk had schools and children were seen rushing around for their classes – not before flashing aradiant smile and agreeing to pose for every tourist passing by. The children were a delight to photograph – their smiles, possibly even sweeter than the apricots!
Apart from apricots, Turtuk is famous for buckwheat that is locally grown. After savouring some buckwheat dosas for breakfast, we started our journey back to Leh, on the way stopping at the Diskit monastery famous for its impressive 106 feet tall, tastefully and colourfully painted statue of Maitreya Buddha facing down the Shyok river towards Pakistan.
White water rafting on Zanskar
Day seven was to be a day of fun and adventure. We drove 55 kms all the way to Chilling, to what would be one of the highlight and most gripping adventures of our tour – white water rafting on the Zanskar river.
After a scary instructions session from our Nepali trainer, Michael, we hopped on to our raft, took position with our oars and were ready to undertake the thrilling journey in the next three hours. Over some crazy level 3+ rapids, around rocky shores, with adrenaline pumping, we squealed as the raft bounced against the rocks on the river and rode high on the rapids to the screams of 'move forward' from Michael and my loud counts to maintain a coordinated rhythm. We rowed our hearts out to cruise through a breathtaking route between gorges, on water that was freezing at 5 degrees.
After rowing for 30 kms, completely tired and with hands frozen, we arrived at the Nimu camp and like hungry sharks, literally pounced on the 'hot lunch' that had been laid out for us.
Back to the hotel, we saw some frenzied people running around including our owner looking fairly perturbed. Was shocked to hear an unfortunate incident about a gentleman, falling into the freezing river water while rafting, leading to his immediate death due to cardiac arrest, unable to survive the cold. While we knew that this was a one off incident, a shiver ran down our spine and we were left stupefied for a while.
After resting for sometime at the hotel and a prayer to thank God, we set out to explore the 'hippie market' of Leh – Changspa.
Chang La and Pangong Tso
Next morning, we packed our backpacks and set off for our next expedition to the now famous Pangong Lake via Chang La, the third highest pass in the world. On our way we halted at the Hemis Monastery –the largest and richest gompa in Leh famous for its festival in June-July every year.
Nawangji decided to play the magician after four hours of drive through beautiful valleys with grazing yaks. He made us do a countdown from ten and when we came to zero, what we witnessed was truly magical. In between two light brown mountains, peeped through a little bit of blue –  the blue being really hard to describe – the first view of the stunning Pangong Tso.
If this was the trailer, we shivered to think what the film would be like – and it did not disappoint us at all. The clear blue sky, the dramatic brown mountains, the sea gulls flying all around and the turquoise still water created a surreal ambience that one has to experience.
Pangong Lake situated at 14,270 feet is 20% in Ladakh & 80% in China with the Line of Actual Control passing through. A photographers' delight, the ethereal beauty of the lake lies in its ever changing hues. Azure, cyan, cobalt, navy, Prussian, midnight, deep rich, turquoise, indigo – you name the blue and the entire palette is there somewhere in the lake.
After an exhausting posing session, we drove further down along the lake to camp on its banks. As the sunset, the night became chilly and soon the caps and gloves came out. We initially kept ourselves to get warm with some hot tea, but soon realized that would not be enough. Meekly we requested the man from camps if he could set a bonfire for us and prompt came the response "we charge 500 bucks for the bonfire as the wood has to be got all the way from Leh!"  – we decided to bear the cold instead.
Next morning after a strange and slightly uncomfortable slumber with both dipping temperatures and oxygen levels, Nawangji took us to what he called the 'shooting spot' of Pangong. The very popular last scene from 3 Idiots was shot here. Yet another breath-taking view, the Pangong looked straight out of a picture postcard. Tourists were seen taking photos in the bum smacking 3 Idiots pose…err including us!
As we approached Leh, our stomachs were growling and Nawang ji took us to Rancho's Cafe for lunch. The Druk White Lotus School, now popularly known as Rancho's school runs on donations where kids needn't pay fees, the canteen being named Rancho's Café after 3 Idiots was shot here.
After some very welcome lunch at the cafe, we took a walk around the school and left for the Thiksey Monastery, a 12 storeyed complex, situated on the banks of Indus. The monastery houses various types of Buddhist art forms – flags, stupas, statues, Thangkas, wall paintings and a 49 feet high statue of Maitreya Buddha covering two storeys of the building.
Tso Moriri and Tso Kar
Still reeling under the absolute pure beauty of Pangong, next morning we took off for Tso Moriri. On our way, Nawangji narrated an interesting anecdote about why the lake was called so. Apparently, once upon a time, a shepherdess owned a yak named Mo, which got lost at the lake one day. She kept shouting 'riri' (a call to action for yaks, just like its 'chch' for dogs!), calling out to it, and hoping it would come back. Not too sure if it finally did, but it definitely gave the lake a name.
Tso Moriri is the highest lake in the Himalayan region (15,075 feet). While Pangong has become more popular in the last few years, because of its easy accessibility, it is Tso Moriri which is a rare combination of everything that you would want in a perfect scenery painting – blue skies, fluffy clouds, snow capped peaks, brown barren mountains, lush fields, bright sunshine and unbelievably blue waters. The entire experience there was no less than the Swiss Alps. Due to its height, the conditions are harsher and therefore still untapped by commercialization.
Back at the camp, dinner was served by 8 pm and we were expected to be in bed soon as any kind of electricity was allowed only till 11pm. From our experiences at two camps already, we thought we were all prepared and knew exactly what to expect till the owner of the camp handed over hot water bags to each one of us and said 'you will need this.' The place gets insanely cold at night with the temperatures falling and the rarified air making it even tougher to sustain.There we were, wrapped up under our very thick blankets trying to be as snug as possible relying totally on the hot water bag and praying it will keep us warm through the night.
We took off early next morning for Tso Kar, a brackish salt water lake, situated in the Rapshu region of Ladakh, famous for the rare species of the Black Necked Crane. After walking almost through miles of grassland, we were in good time to spot the crane further down in the lake. It's better to hit the lake early as the birds fly off when it gets too crowded later.
We drove back through the well paved Manali route which had a different kind of beauty with colourful rocks. We passed through Taglang La, the second highest pass in the world. Having visited all the three highest passes of the world in a span of ten days, couldn't help but agree with the inscription on the board at Taglang La "unbelievable is not it?"
We made the most of our last evening at Leh, picked up last minute souvenirs, some apricots and yak cheese, had momos for dinner to our heart's content, cleared payments at the hotel and packed up, all set to leave Ladakh with some memories that would remain forever. However, it seemed there was more adventure in store for us than what we thought.
The last haul!
Next day, we woke up to a foggy morning and a slight drizzle. We reached the airport to realize that our Go Air flight had been cancelled due to bad weather and poor visibility. Clearly it seemed the airport and the airline authorities were used to such cancellations regularly and couldn't be bothered to help people with clear instructions on way forward.
Deciding to make the most of the additional day, we ventured out to our most expensive lunch of the trip at Grand Dragon, the best hotel of Leh. All the while, we kept trying two phone numbers that were given to us at the airport, to get an update on the status of our flight – however, as I had feared, both were switched off. Now beginning to panic, we frantically started calling the Go Air call centre and on our third attempt, got ourselves seats in the last flight out at 12 noon the next day.
With fingers crossed, praying hard, we reached the airport to absolute mayhem. If last morning was crowded, today it looked like a fish market. With bated breaths, we waited for announcements to happen and all we heard were more flights being cancelled.
By this time, people had started losing patience. There was total chaos and drama around, with passengers starting to gherao the Go Air manager who was a complete nincompoop and absolutely hopeless at managing the crowd, questions and more so sentiments. After much deliberation, arguments, dharnas, media threats and fisticuffs, there was this announcement that only our flight was ready to fly and all other Go Air flights were cancelled for the day.
Suddenly this deluge of crowd descended at the entry gate, either trying to push their way through or stuff their luggage down the conveyer. At that point in time, security was at its lowest level possible with neither the airport authorities nor the very unimpressive army having any control whatsoever.
In the middle of all this, Jet Airways and Air India made the most of everybody's helplessness – realizing the desperation levels of the passengers waiting for two days to fly out, started selling spot tickets at insane prices, almost three times the original cost (17-20K one way!).
Totally exhausted, we somehow managed to board and the flight took off to this huge cheer and loud applause– probably a combination of passengers venting out pent up frustration and at the same time, heaving a sigh of relief.
As the cribbing and complaining continued, I looked outside the window to the most beautiful view that immediately blocked me from everything around. While I gazed dumbfounded at the exhilarating view of the Himalayan peaks, I realized, a set of absolute idiots and imbeciles were not worth enough to spoil a vacation that will not only be reminisced forever, but will be cherishedas one of those experiences that you would want to narrate to your children and grandchildren!  And so, with happy thoughts and extraordinary memories…this is how we got Leh'd!
The Ladakhi platter
With the high altitude, boiling vegetables is a tough ask and sometimes the food could be undercooked. Apart from the regular dal chawal and chicken curry, there are some things that you must savour while in Ladakh:
The ubiquitous momos – can't get wrong with these. Available in chicken, mutton & vegetable forms, we were hoping to try some yak meat momos, but they weren't as easily available as we thought they would be.
Thukpa – a thick broth with vegetables & meat that forms an entire meal in itself, a dish that is available easily both at the road side shacks & the restaurants across Ladakh.
Authentic Tibetan – Tingmo (a huge dollop of steamed bread) with chilly pork – a combination better than no other.
Apricot juice – totally fresh, a must try in the land of apricots. Gulbadan, the local juice brand of Ladakh is however more known for its apple flavour than the others.
Steaks & Sizzlers – thronged by foreigners, continental cuisine has formed an important part of the Ladakhi menu cards &a well-deserved place there. Succulent meat with some delicious jus, just works perfect after a tiring day of driving around.
Cakes and Pastries – there are a number of traditional bakeries all over the Leh market, churning out some delicious cakes& cookies – from apple crumble, almond cake, chocolate brownie to coffee cake, you name it and they have it all.
Maggi –In that cold, nothing works better than a hot plate of Maggi. So popular it is there, there is a sign board at Khardung La talking about its history & how it became popular.

Places to eat at Ladakh
Chopsticks – for momo and thukpa
Summer Harvest – for Tingmo and Chilly Pork and other Tibetan stuff
Lamayuru and Bon Apetite– for steaks and sizzlers
Gezmo – for sandwiches and burgers
Pumpernickel German Bakery – fresh pastries, cakes, tarts and yak cheese
Zangski and JaKhang – for a lazy evening coffee
Road side shacks – Dal-chawal, Maggi and andabhurji
The 'Clicking' Nomads' 10 travel tips for Ladakh
Ladakh ain't for the faint hearted and this will not be one of those vacations where you can sack it out. So pick up your backpacks and be ready for some rough and tough adventure.
Don't rush your Ladakh trip– break journey at Leh, you will do yourself good by spending a day to acclimatize. Remember to pick up a strip of Diamox and have it a day or two before you begin the ascent. Have it for 3 days to acclimatize and avoid any kind of Acute Mountain Sickness (AMS). And most importantly, drink lots of water and liquids to avoid any sort of dehydration.
Be mentally and physically prepared to stay in very average home stays, hotels and tents; for those with OCD, you better choose another destination for your vacation.
Make sure you have lots of nick nacks and a great playlist to survive the long drives – there is nothing better than good music to complement the beautiful views along.
Carry cards and some interesting games for the evenings at the camps.
Everything around is so breathtaking, make sure you have enough memory cards to capture every little memory to take back home.
Shop for prayer flags, prayer wheels, apricots and yak cheese – for everything else, there is Delhi Haat and Janpath.
Get ready to make Maggi your best friend for the next 10-12 days and you won't regret it at all.
Similar to its undulating topography, Ladakh has very unpredictable and erratic weather. You will therefore need to be prepared with warm and light clothes. Best way is to make sure you wear layers (jackets, sweaters etc) so that you can keep taking them off when you are at the warm valleys and putting more on while driving through the freezing passes.
Trips like these can never be fun without great friends. So find the perfect set of friends and make this, one of the most memorable trips of your lifetime.
---
Kashmir needs independent journalism…
…now, more than ever to give a voice to the voiceless. The press in Kashmir has operated under tremendous pressures of reporting from a conflict zone but since August 2019 we find ourselves in unchartered territory. The Kashmir Walla is among the oldest independent media outlets in Kashmir and has withstood successive lockdowns as well as attempts to suppress us, fighting back with authoritative ground reports based on facts.
We believe in making the powers that be accountable to their actions but to also hold the mirror to the society. We believe in covering all sides of the story and that empowerment in essence means the ability to make informed decisions. As such we have not allowed our journalism to be influenced by the pressures.
Despite the new and still unknown pressures, we are all the more committed to keep informing you of events and stories that matter. Our recent coverage of events has brought us an increased readership. However, the coronavirus pandemic and resultant economic crisis has affected our operational capabilities. We are facing an existential threat but only your support can help us withstand this and maintain our editorial independence.
We need your solidarity to keep our journalism going. Your contribution will empower us to keep you informed on stories that matter from Kashmir. Show your solidarity by joining our members community. Kashmir thanks you.
---