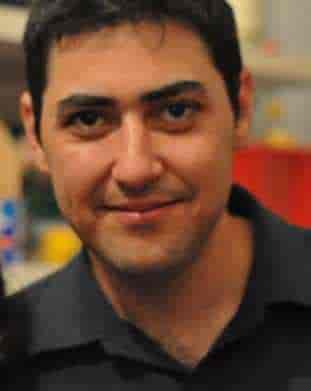 ---
Let me begin by laying my cards on the table; History, Geography and Politics are absolutely alien to me. My ignorance is without boundaries in these fields. Despite the fact that I was born in Tel Aviv in 1980 and lived there until 8 months ago, when I left the country with the intention to travel the world, I had no knowledge that as an Israeli there would be limitations for me –an Israeli.
I hate the Israel-Arab conflict. It is beyond my understanding how intelligent adults from the both sides think in terms of laying blame. It is like they were children arguing about who broke the toy. I know the conflict is not my fault, in fact, it's nobody's fault. If anyone can be blamed, it is perhaps the historians, politicians, war money makers and the media who corrupt the minds of individuals with hatred and anger.
The only opinions I hear about the conflict are either "Israel should have the (land) country because Jews lived there a million years ago riding dinosaurs" or, my personal favourite, "Arabs should live there as this was the dwelling place of the great Palestinian nation forever and ever." To me these are simply boring but that's my personal opinion.
This conflict is making my life unnecessary complicated since the day I bought the plane ticket to Mumbai – the cheapest possible option was flying with Kuwait airlines from Amman, Jordan via Kuwait city to Mumbai. After the 3 hour drive north to the border and 3 hour wait at the border crossing and two hour drive back south to Amman, the clerk at the boarding desk said, "you can't go, you're Israeli." Kuwait Airlines has a very good reason to hide the fact that it would not board Israeli passengers –it is illegal in the U.S. to refuse boarding based on nationality and many are calling to discontinue Kuwait Airlines flights to U.S. airports.
The reason this conflict is so stupid in my eyes is that people think in terms of history. For example many people tell me that I don't have the right to live in Israel because my great-great grandfather stole the country from a Palestinian person. Well, I'm pretty sure my grandfather also cheated on his taxes, maybe I should be held responsible for this also?
In history and even today the need for humanity to obtain land from others has not ceased, it is the single greatest reason for most of the conflict being faced by humanity today. People even fight their own countrymen for land. Look at the state of Africa where millions are killed and driven from their land. Corporations are driving people from their native lands for profit. Land grabbing is unfortunately a flawed human trait etched in history through all the ages and empires of mankind.
There are places, countries, locations in the world I dream to see, such as Jordan which is amazing and magical and I want to travel there. Then there is Iran, Egypt and Pakistan. But breaking news to me, I can't go there. Apparently they hate me due to my nationality.
Even the countries I can are not safe for me. There are great chances that harm will come to me because of my nationality.
There are astronomical costs to maintain what everybody calls "the occupation" and they are funded at the expense of education, healthcare and social services. Young Israelis (both male and female) go to the army for 3 years compulsuory service. The things they see and do there scar them for life but they have no choice.
It is horrible for both the sides. For the Israeli it means low salaries, expensive living costs and high taxation, a growing portion of the population that is sucked into religious cults, ignorance, violence and dehumanization of the enemy. For the Palestinian side it means a very corrupt government and low quality of education and a great deal of poverty.
Children are being taught hatred at both the sides. Generations are growing up with baseless anger, rage and endless hatred. Both are suffering under a government that is consumed by generations of conflict and the people are used as pawns. Each side is supported by different nations in their bid for redemption and justice. This is occurring on both sides and there seems to be no end. A common person like me suffers in various forms.
This is one of the reasons I want to travel so much. I want to know how it will be to live in a country that has peace. It's amazing. If you live in a country that has peace you should count your blessing. I feel no kinship to other Israelis because I think nationality means nothing. Why should I care more about a person that I haven't met differently just because we speak the same language? Why can't I be a global citizen? When I read in newspapers that people were shot I'm sad, no matter what language the victim speaks. This is not common in the Middle-East. Not at all. The majority of Israelis and Palestinians would rejoice if they read that a person of the other side got shot or even killed in a car accident. This is the product of educated hatred, and the concept of entitlement and ownership.
I'm sure some of you are saying, "how dare this guy complain about where he can't travel while some people are being shot due to this conflict," but I was born where I was by dumb luck and so were you. If you're reading this, chances are you are even more privileged than me. All I am trying to say is that this conflict has no simple solution. And no solution at all until people start speaking about the present and not about the past.
*
Aharonovich was born 1980 in Tel Aviv, Israel. He finished 12 years of school, three of army service, six at the university for Masters in Economics and worked at various offices. Finally, in late 2013 retired to travel the world looking for adventure.
---
Kashmir needs independent journalism…
…now, more than ever to give a voice to the voiceless. The press in Kashmir has operated under tremendous pressures of reporting from a conflict zone but since August 2019 we find ourselves in unchartered territory. The Kashmir Walla is among the oldest independent media outlets in Kashmir and has withstood successive lockdowns as well as attempts to suppress us, fighting back with authoritative ground reports based on facts.
We believe in making the powers that be accountable to their actions but to also hold the mirror to the society. We believe in covering all sides of the story and that empowerment in essence means the ability to make informed decisions. As such we have not allowed our journalism to be influenced by the pressures.
Despite the new and still unknown pressures, we are all the more committed to keep informing you of events and stories that matter. Our recent coverage of events has brought us an increased readership. However, the coronavirus pandemic and resultant economic crisis has affected our operational capabilities. We are facing an existential threat but only your support can help us withstand this and maintain our editorial independence.
We need your solidarity to keep our journalism going. Your contribution will empower us to keep you informed on stories that matter from Kashmir. Show your solidarity by joining our members community. Kashmir thanks you.
---