Ebony Ruler, the Mill Smoke, Heart's Splinter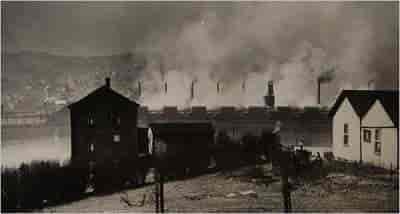 That shriek! How penetrable the siren is! It Pierces  my heart.
First shriek!
Two shrieks are yet to come -the second will be louder than the first and the third louder still.
The  Siren sounds  of textile mill coming one after the  other ring their loudest  with these shrieks   long columns  of smoke  trailing from high chimneys of  these mills the air choke  with  smoke  forming like a dense formless jumble leaving  the sky shrouded in a  dense haze.
I am sleeping on the roof top of this fourth floor building;
To read the full article, SUBSCRIBE NOW.

If you're already a subscriber please Sign In.