We Will Live There Again In Peace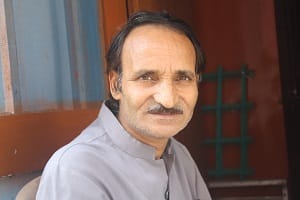 Nagrota (Jammu): Constructed on 716 kanals of land in Jagti, Nagrota- in the outskirts of Jammu city, the Mini Township for Kashmiri Pandits has 4200 two-room flats and many other facilities like schools, hospitals, health centres, proper roads, parks, old age home, community centre, water supply scheme, separate power station, proper arrangement for sewerage and drainage and commercial complexes including spaces for bank and post office.
The Kashmiri Pandit families who had been living in camps at Muthi, Purkhoo, Nagrota
To read the full article, SUBSCRIBE NOW.

If you're already a subscriber please Sign In.