By Ufaque Paiker
The views expressed are authors own, it does not necessarily reflect The Kashmir Walla's editorial policy.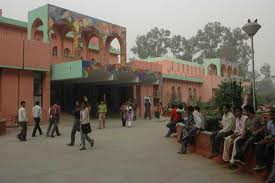 With the declaration Jamia Milia Islamia (JMI) as a minority institute by quasi-judicial body, the National Commission for Minority Educational Institutions (NCMEI), the  article 30 (1) is now applicable to Jamia as well and accordingly it can reserve 50% of the seats for Muslims. Within the 50%, 10% of the seats are reserved for Muslim women and other
To read the full article, SUBSCRIBE NOW.

If you're already a subscriber please Sign In.