The Child Who Never Came Home
By Yusra Khan
Sitting in a corner, she peeps through the open window of her blue-walled room all the time. She wants to be the first one to see him coming home again. And she strongly believes in that.
Dilruba's sunken eyes do not get wet anymore. She has been thrown out by her in-laws from their house as they believe that she was responsible for the missing of her only son.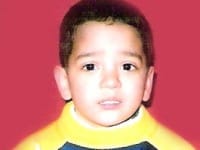 "My mother-in-law blamed me for
To read the full article, SUBSCRIBE NOW.

If you're already a subscriber please Sign In.