'Communists demand maximum autonomy for kashmir': Yusuf Tarigami
Interviewed by Fahad Shah
The Communist Party of India (Marxist) has its one legislative representation in Jammu and Kashmir state legislature. Muhammad Yusuf Tarigami, from the Kulgam constituency of South Kashmir, won the seat bagging 81, 000 votes (34 percent), defeating 17 other candidates. He supports maximum autonomy for Jammu and Kashmir and regional autonomy for the region. He believes that the ongoing protests in Valley resulted from a deep alienation caused by the erosion of special constitutional guarantees for the state.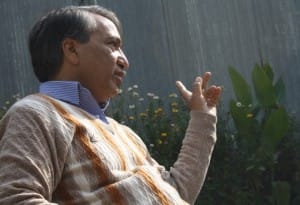 To read the full article, SUBSCRIBE NOW.

If you're already a subscriber please Sign In.